Automobiles: what do we do here?
The best way to ensure that your brand stands out is by unveiling your product in a unique location. In February 2018, Spanish car manufacturer Seat chose the Autodrome Terramar as the location to launch their new brand, Cupra. Given the site's uniqueness and history, the Autodrome was the ideal place to reveal a new, different, innovative brand that perfectly embodies the spirit of motoring.
French manufacturer Peugeot also chose the Autodrome as the place to launch their range of hybrid vehicles and hold their #ElectricFirstDrive, offering more than 1,500 test drives.
As well as unveiling new vehicles, the Autodrome also holds other car-related events, such as the 2019 Barcelona-Sitges Rally, which passed by the site during its 61st edition.
The area dedicated to cars and other vehicles has become the perfect set for adverts or TV shows. In fact, the Autodrome has already been the setting for an episode of Amazon Prime's 'The Grand Tour', in which Jeremy Clarkson, Richard Hammond and James May attempt to drive around the Terramar circuit in an Aston Martin, a Jaguar and a Honda.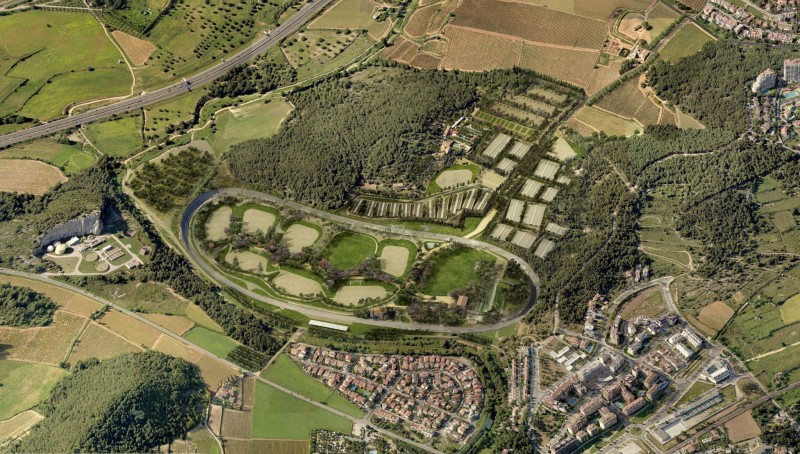 If you are interested in visiting the Autodrome and finding out more about its unique history, guided tours of the site are available through Agisitges.
For safety reasons, we don't allow private individuals or clubs to use the track at the Autodrome Terramar. We also have no intention of holding races on the site.
Aside from its close ties to motorsport, the Autodrome Terramar has always been a site that stimulates creativity. With its natural surroundings and various historically and culturally important features, the site has the power to inspire some truly innovative ideas. Despite the passage of time, the Autodrome continues to host a range of international events and serve as the launchpad for many innovative products.