Following the trail left by the anecdote of the kiss of death that we narrated several weeks ago, today we will tell you about another of the Italian pilot's skills at the Autòdrom Terramar.
Despite having most of his sporting successes in an Alfa Romeo P3, Tazio Nuvolari had a brilliant career in motorcycling. The Italian rider achieved up to ninety-five victories on circuits around the world between 1924 and 1930, driving a Bianchi 350, the mythical Freccia Celeste (Sky Blue Arrow). However, one of his greatest exploits on a motorcycle, which won him the nickname of "the mantovano volador", took place at the Autòdrom Terramar…
We do know, as we explained in the previous article, that Tazio Nuvolari liked to train at Autòdrom Terramar. The driver, who often drove a Borgo, used to treat the spectators with amazing acrobatics. Thus, and as if it were a half-pipe, the Italian took the north curve of the circuit in a tangential trajectory jumping several meters above the curve. The skill that requires a maneuver of this style – taking into account that, in the case of Autòdrom Terramar, there is no return slope makes it very difficult to imitate.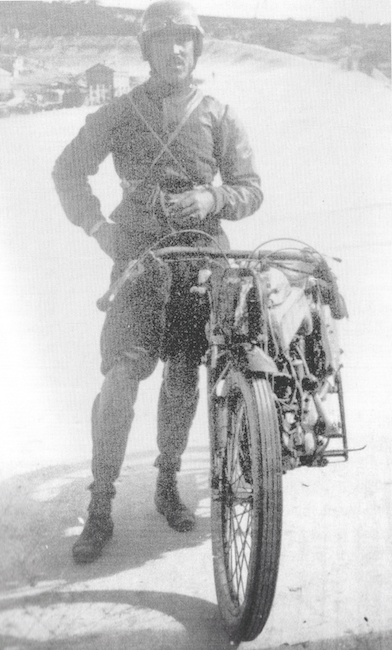 There is no doubt that Nuvolari was, due to his skill and inventiveness, a star of his generation, as well as a pioneer. A man who, as Enzo Ferrari recalled in his memoirs, was a whole box of surprises: "The first time I met Nuvolari, it was in front of the Basilica of San Apolinario, in Classe, near Ravenna, during the celebration of the 2nd Circuit of Savio. At the beginning I did not take that small and thin little man into consideration, but during the race, I realized that this "little man" was the only one who put me in trouble, and he nearly snatched me the victory."
[/fusion_text][/fusion_builder_column][/fusion_builder_row][/fusion_builder_container]