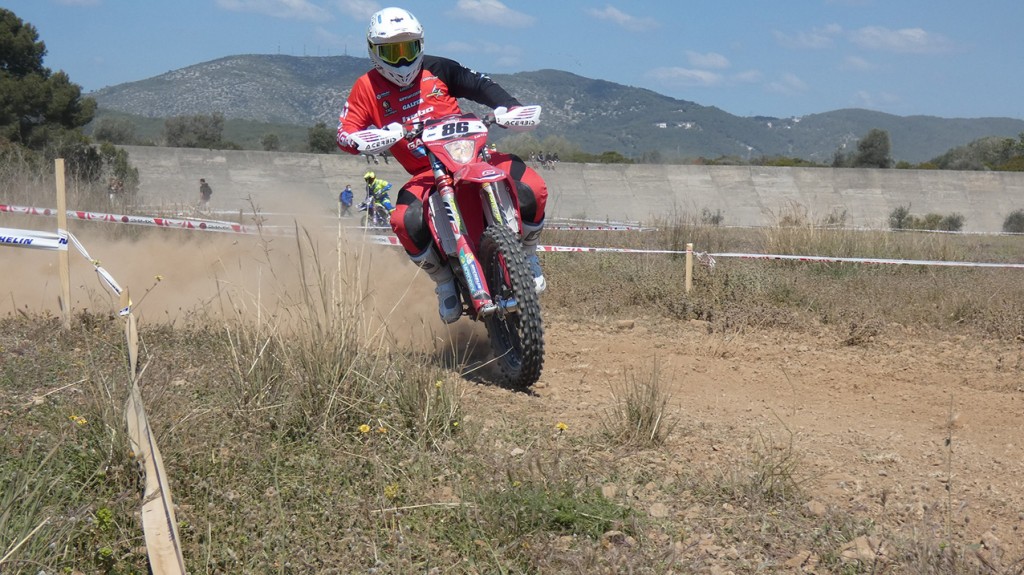 Last weekend, the Autodrome became the backdrop for one of the trials of the Spanish Enduro Championship, which was organised by Motoclub Sitges and held across different parts of Sitges, Sant Pere de Ribes and Olèrdola. It is the second time that this championship has come to the Autodrome. The previous time was in 2004, on the Motoclub's 50th anniversary.
The world of motorcycles has been closely linked to the Autodrome ever since it first opened. As well as car and voiturette races, the inaugural races in 1923 included motorcycle trials, which were held on 29 October. There were three categories: 1,000cc, 500cc and 350cc. The 1,000cc category was won by Joaquim Vidal on an Indian, who completed the 400km race in 3h, 38' 10", with second-placed Ignasi Macaya 11 minutes behind.
In the first few years of the Autodrome's life, other outstanding motorcycle races were held here, such as the Spanish Championship of the Royal Motorcycle Club of Catalonia in 1924. This Championship consisted of four categories (1,000cc, 500cc, 350cc and 250cc) and was attended by the King of Spain, Alfonso XIII. The winner of the top category was the aforementioned Ignasi Macaya.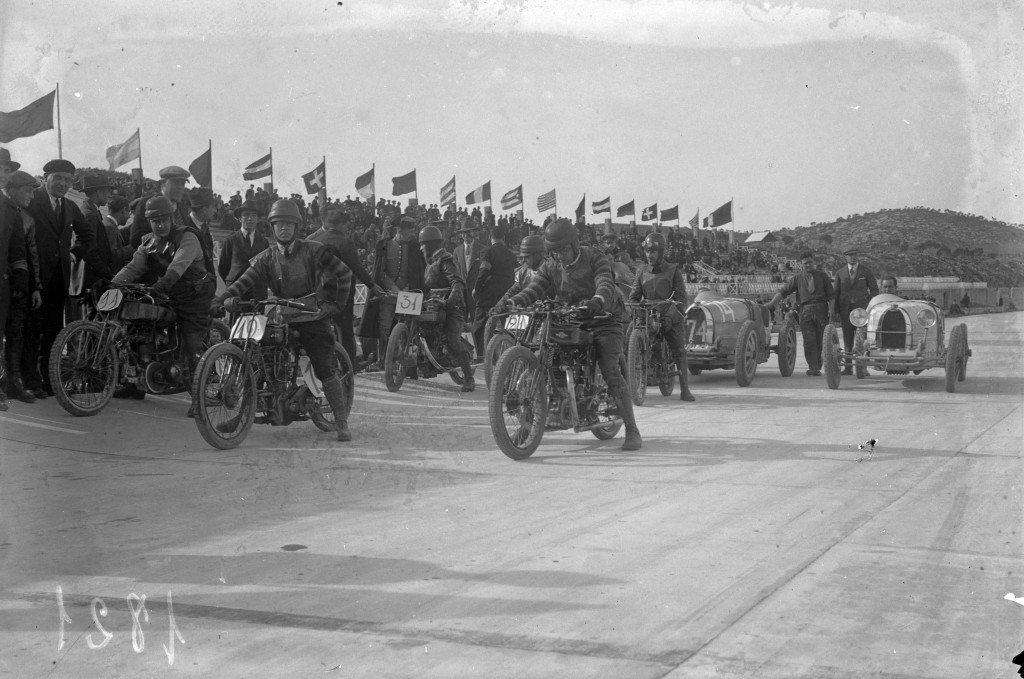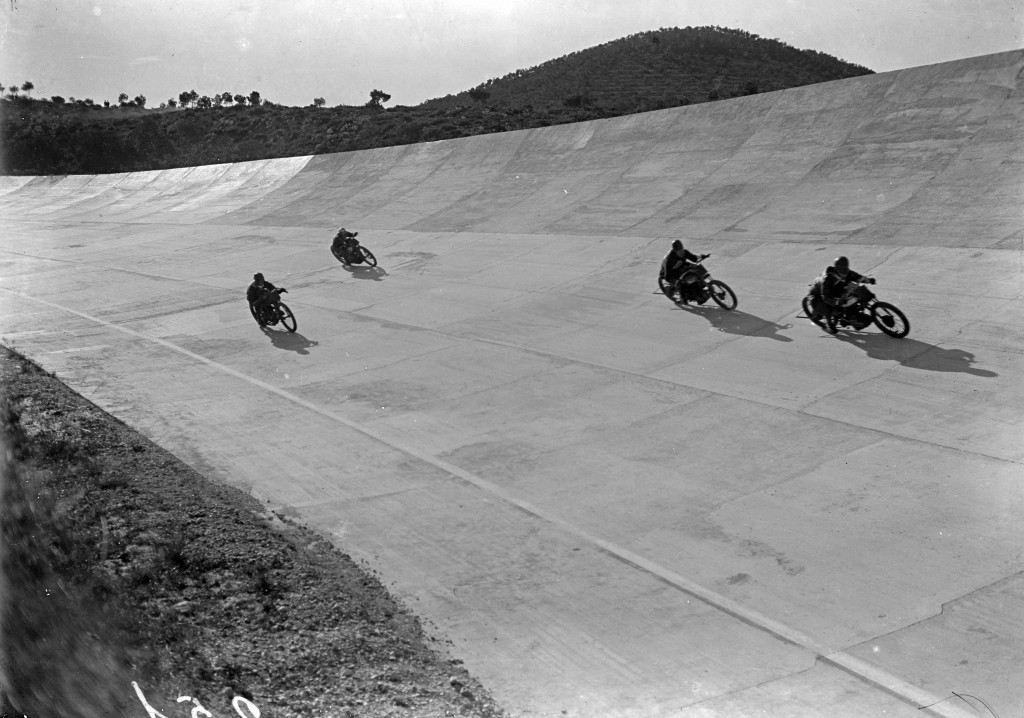 Other motorcycle events in those early years included 150cc moped trials and sidecar racing. The modern facilities and the growth of motorsport made the Autodrome a leading track for Catalan and Spanish motorcycling. La Peña Rhin, the Royal Automobile Club of Catalonia and the Royal Motorcycle Club of Catalonia were the first race organisers and promoters in the 1920s. However, due to the debt accumulated in the construction of the site, competitions eventually stopped, and the site was closed between 1929 and 1931. When the site reopened, sporadic races returned once again, but when the Civil War broke out in 1936, the site would once again close. After the war, the track had become too old, and the last races took place in 1955.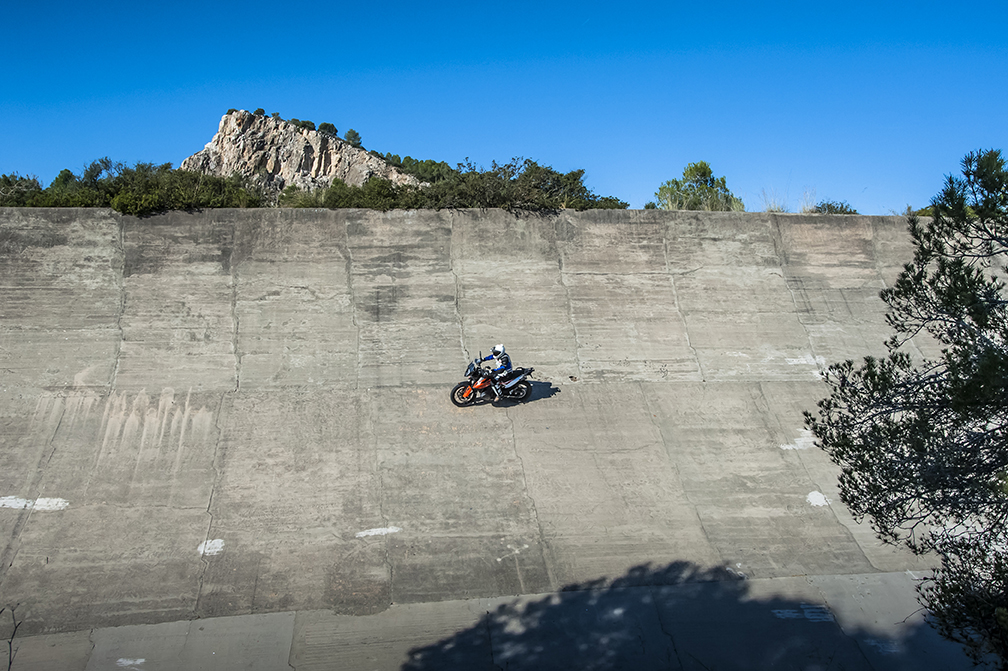 In recent years, the historic Autodrome has once again seen both cars and motorcycles take the track. The site has been chosen for many film shoots, advertisements and corporate events, as various brands chose the site and the surrounding area as the perfect place to conduct trials, launch their models and get some spectacular images. Former world champion motorcycle race Jorge Lorenzo participated in once of these sessions in 2013, and brands like Honda, KTM and Brough Superior have all also taken to the track. As well as the 2004 and 2021 Spanish Enduro Championship, the Autodrome has also seen vintage motorcycles pass through, such as during the Barcelona Sitges Vintage Car Rally (1919). And finally, the site has also been used for many different creative initiatives, such as a photoshoot by the Sitges Studies Group.