The reopening project of the Autodrome comtemplates that the site will host a hotel to accommodate a part of the visitors who will participate in the equestrian activities. The hotel, which will be fully assimilated into the natural environment, will be carried out in the third phase of execution of the project, once the first two have been implemented, which are, respectively, that of horse jumping activities and the development of the motor complex.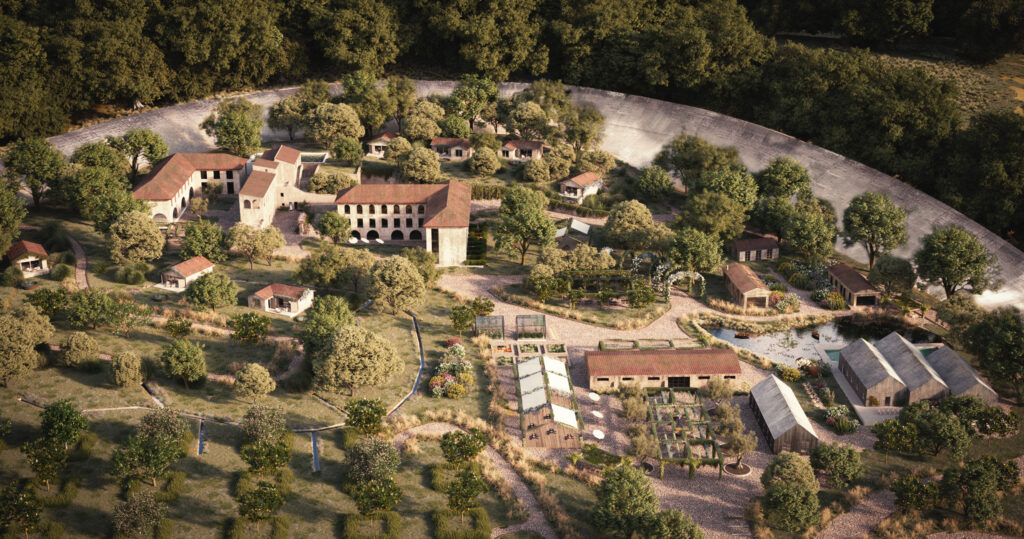 The hotel will have a capacity of 150 rooms and will be designed to accommodate, fundamentally, some of the participants of the equestrian activities that will take place at the Autodrome. These activities will consist of horse jumping competitions and their participants will come mainly from countries such as France, Belgium, Holland, Germany and Great Britain. The competitions will be held between the months of October and April, when equestrian activity stops in these countries or moves indoors.
The hotel will be built in the space of the southern curve of the circuit. Its design will be integrated into the natural environment of the hill, with a minimum visual impact and the predominance of the green and earth tones that characterize this point. In its construction, natural materials with minimal impact on the territory will be prioritized. The Autodrome want clients to live in the middle of nature and this is reflected in the complementary facilities.
Although the hotel will be mainly focused on the users of the Autodrome – participants in equestrian activities, but not leaving aside teams involved in the motor world – its use will be open to everyone. In fact, the horse jumping competitions that will be held at the Autodrome will have free entrance for everyone and the public will also be able to make use of the hotel and catering services of the complex.