On Wednesday, representatives from business groups in Sitges, Ribes and les Roquetes visited the Autodrome Terramar to learn more about the project. The visit is just one of a number of presentations that Terramar 1923 (the company that runs the site) is holding to engage with the local community and explain the positive impact it will have on the local economy.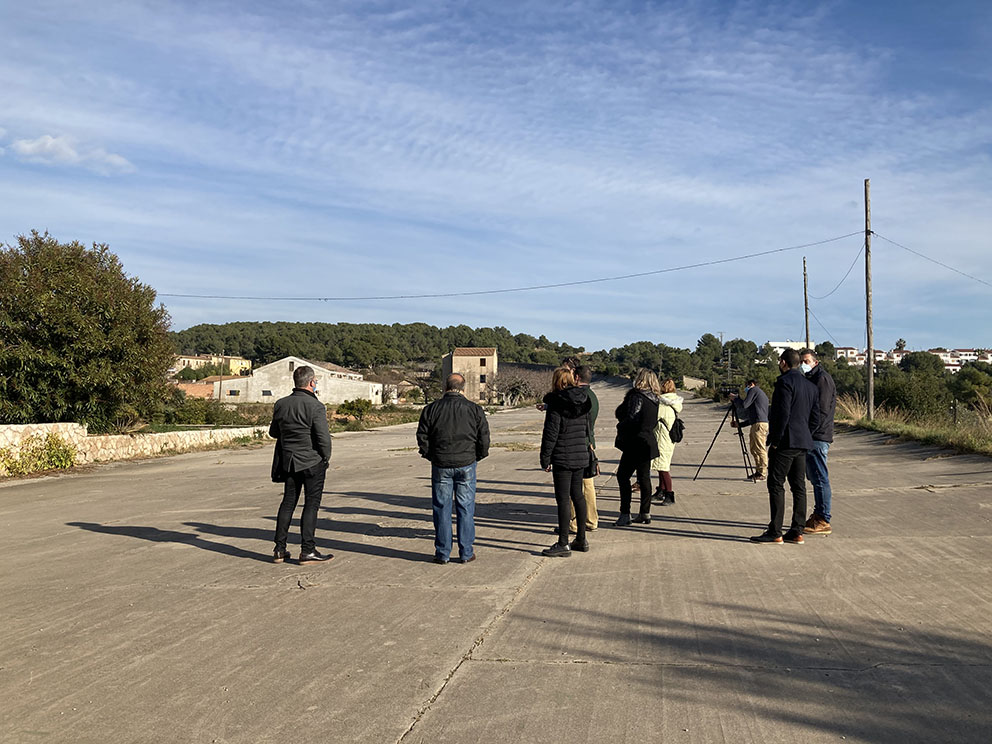 In attendance were representatives from Fem Ribes, the Union of Businesspeople and Entrepreneurs of Les Roquetes (UCER) and Sitges Comerç, as the director of Terramar 1923, Matthieu Liard, explained the project. The project itself consists of holding equestrian events on the site during the winter months, attracting participants from Central and Northern Europe. Throughout the rest of the year, there are plans to hold car-related events, such as model launches, film shoots or classic car shows. These last few activities have, in fact, already begun at the site, but the improvement works to the site will see these events increase in the future.
The visit gave those in attendance the chance to see the designs and plans for the project, which includes green spaces and conservation areas and intends to restore the sites architectural and industrial heritage, such as the farmhouses, track, grandstand and pit boxes. Furthermore, the aim is for all work on site to be fully integrated into the landscape. The representatives present were particularly interested in the potential boost for the local economy once the site opens, having been closed for more than 60 years. All present agreed that the reopening could have great benefits for the surrounding area.

In the words of Brigitte Lucas, acting president of Fem Ribes, "when you have a project that uses the Barcelona brand, the Sitges brand and the Sant Pere de Ribes brand to advertise equestrian events across Europe and generate jobs and partnerships, this is, without a doubt, very positive". She went on to add, "We need to ensure that we take advantage of this so that the benefits directly reach the shops, restaurants, hotels and other businesses in the local area".
President of UCER, Juan Ramón López also stressed that the Autodrome "could be an economic engine for the region. It is a very good project and can bring great benefits in terms of employment and economic growth. He also pointed to the fact that the equestrian events will be free and open to the public. "The Autodrome will be a leisure facility that we can all enjoy".
Finally, president of Sitges Comerç, Carlos Prieto said, "the profile of the participants is exactly what we are looking for in terms of high-quality tourism. Furthermore, these events will be held at a time of year when visitors are most needed, in autumn and winter".