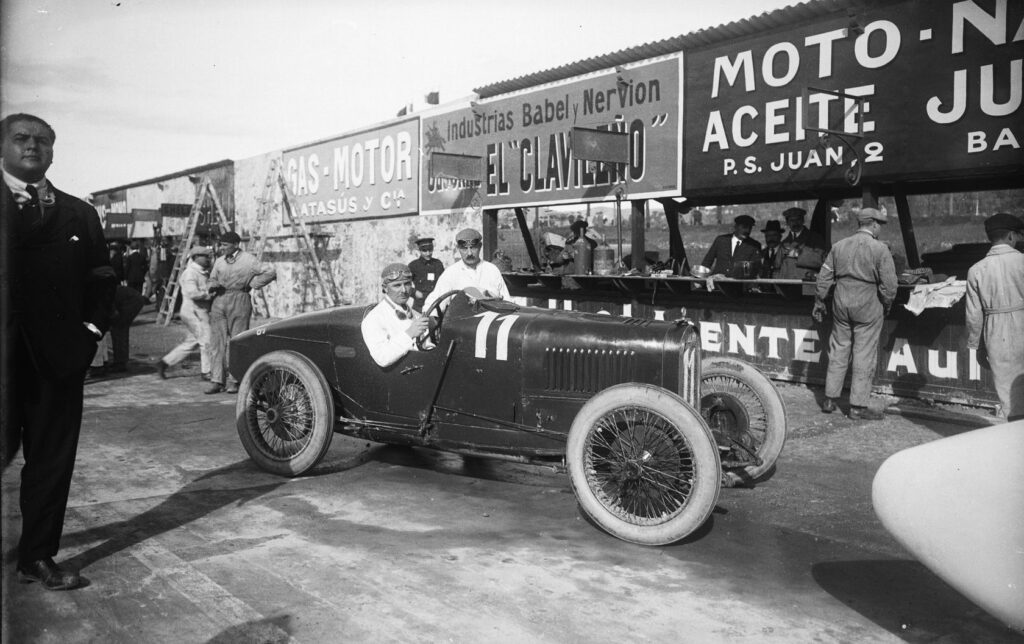 On 28 October 1923, the Autodrome Terramar opened its doors by holding the first motor racing championship in Spain. It was the first track to open on the Iberian Peninsula and was built in just 300 days amidst great expectation, not just in Sitges and Sant Pere de Ribes but across Catalonia. It was no surprise, therefore, that the site was absolutely packed despite the heavy rains that fell on that Sunday in Autumn.
The programme for the track's inauguration consisted of an entire week of racing, featuring cars, motorcycles, cyclecars and voiturettes. The first day was the most important – seeing as it was the official unveiling of the track and also a Sunday – and the stars of the show were the very latest 2.1-litre hot rods.
The race was named the First Spanish International Grand Prix and participants were required to complete some laps of the 2-kilometre circuit. The winner would receive five commemorative trophies (the Copa del Rey, the Omnia, the RACE cup, the Círculo del Liceo and the Italian Ambassador's cup), as well as 50,000 pesetas in prize money. Second place would take away 20,000 pesetas and third place would receive 10,000. There were prizes awarded to the first eight finishers.
This inaugural race at the Autodrome was won by French driver Albert Divo, who completed the race in his Sunbeam in 2 hours, 48 minutes and 8 seconds. He was followed 50 seconds behind by Comte Zborowsky driving a Miller. Third place went to Carreras, who finished more than half an hour behind Divo and Zborowsky.
Albert Divo achieved an average speed of 142.8 km per hour, which was quite some speed in the 1920s. It's important to remember that the drivers were on the track for nearly three hours, clocking up some 700 km. With this victory at the Autodrome Terramar, Divo became the first motor racing champion on a Spanish track. At the time, he was just 28 years old and would go on to become a motorsport pioneer. This was his second trophy, having won his first the previous year at the Tourist Trophy on the Isle of Man. To these first two trophies, he would go on to add more at the San Sebastian Grand Prix, the Salon Grand Prix, the 1927 ACF Libre and the 1928 and 1929 Targa Florio (or Giro di Sicilia). In 1950, Divo would team up with André Morel and compete in the Le Mans 24 Hours.