Inside the Autódromo of Terramar, several meters from the farmhouse of Can Sidós, you can find the Champion building, a structure that, throughout its history, it has been victim of various popular legends.
Although popular culture has contributed over the last few years to make us believe that the historic American brand Champion had a piston factory in the Autódromo of Terramar, the truth is that this popular legend is not correct. There is no doubt is that the gazetteer of the Champions building in the Autódromo has a reason to be. To discover it we must travel to the beginning of 1930s, shortly after the famous Count Edgar Von Morawitz acquired the Autódromo of Terramar. The Austrian aristocrat and servicemen, a great fan of motorsports, founded in his interior the company name Construcciones Mecánicas Campeón, dedicated to the manufacture of spare parts and accessories for automobiles. Over the years, instead of "Campeón", people began to call it "Champion", to the point that Anglicanism came to replace the original term. Therefore, denying the myth, the space never came to host a factory of the American brand Champion.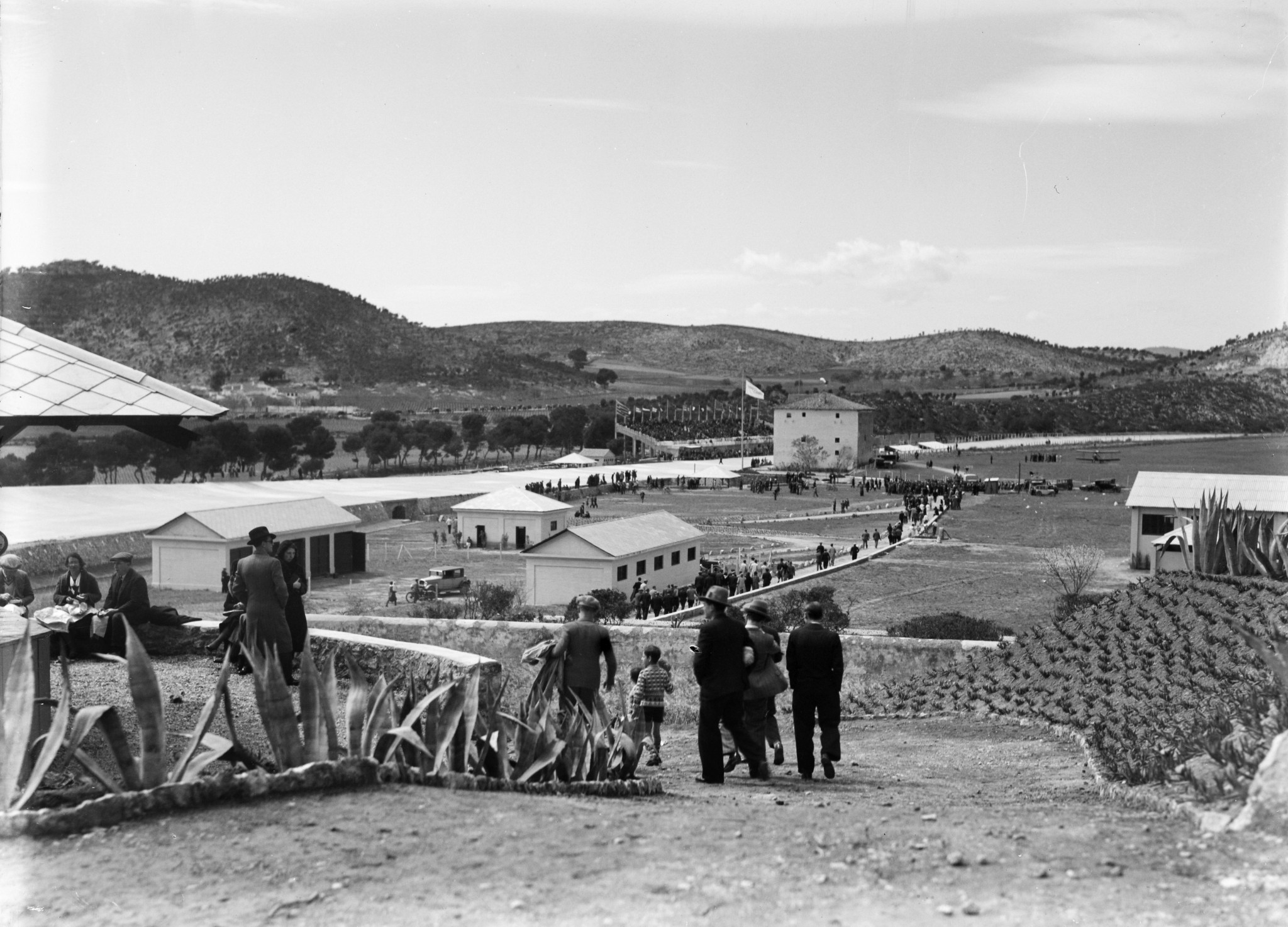 During the years in which the company was operating, under the umbrella of Von Morawitz, the company cooperated in the manufacture of the National Sitges, a 4-cylinder vehicle, 64×96, with valves in the cylinder head, with an extended stroke and a power of 9 HP, manufactured in Sitges itself. With the outbreak of the Civil War, in 1936, the brand was renamed Popular Sitges and was dedicated, mainly, to the manufacture of cars for military use. A year later, the brand ceased its activity completely, and so did Construcciones Mecánicas Campeón.