Sometimes, we want to freeze time. Other times, it seems that time stops by itself, suspended in a photo, an old letter or even a place. This sensation comes naturally at the Autodrome, a feeling that time has stood still in an oval circuit built nearly 100 years ago.
And this is what inspired the Photography Section of the Sitges Study Group (Grup d'Estudis Sitgetans), led by Andreu Noguero (who already knew about the Autodrome). They thought that, if they added a vehicle from the period (provided by Jaume Vila), some vintage motorcycles (provided by Joan Merlos), six models decked in 1920s dresses (from Menkes in Barcelona) and the sharp eye of a group of eighteen photography enthusiasts, then it's not that time stands still – it's that we'd be taken back to 1923, capturing the sort of images that you could only see back then in a place like this.
When asked why he chose the Autodrome for this photoshoot, Noguero says that its "historic" character stood out. "It's an added value in itself – one of the oldest circuits in Europe. We really enjoyed it".
Thanks to his initiative and the photoshoot that he carried out this summer at the Autodrome, we can enjoy this brief journey through time. Andreu Noguero claims that they participated on this journey as "spectators", but in reality, they were its creators.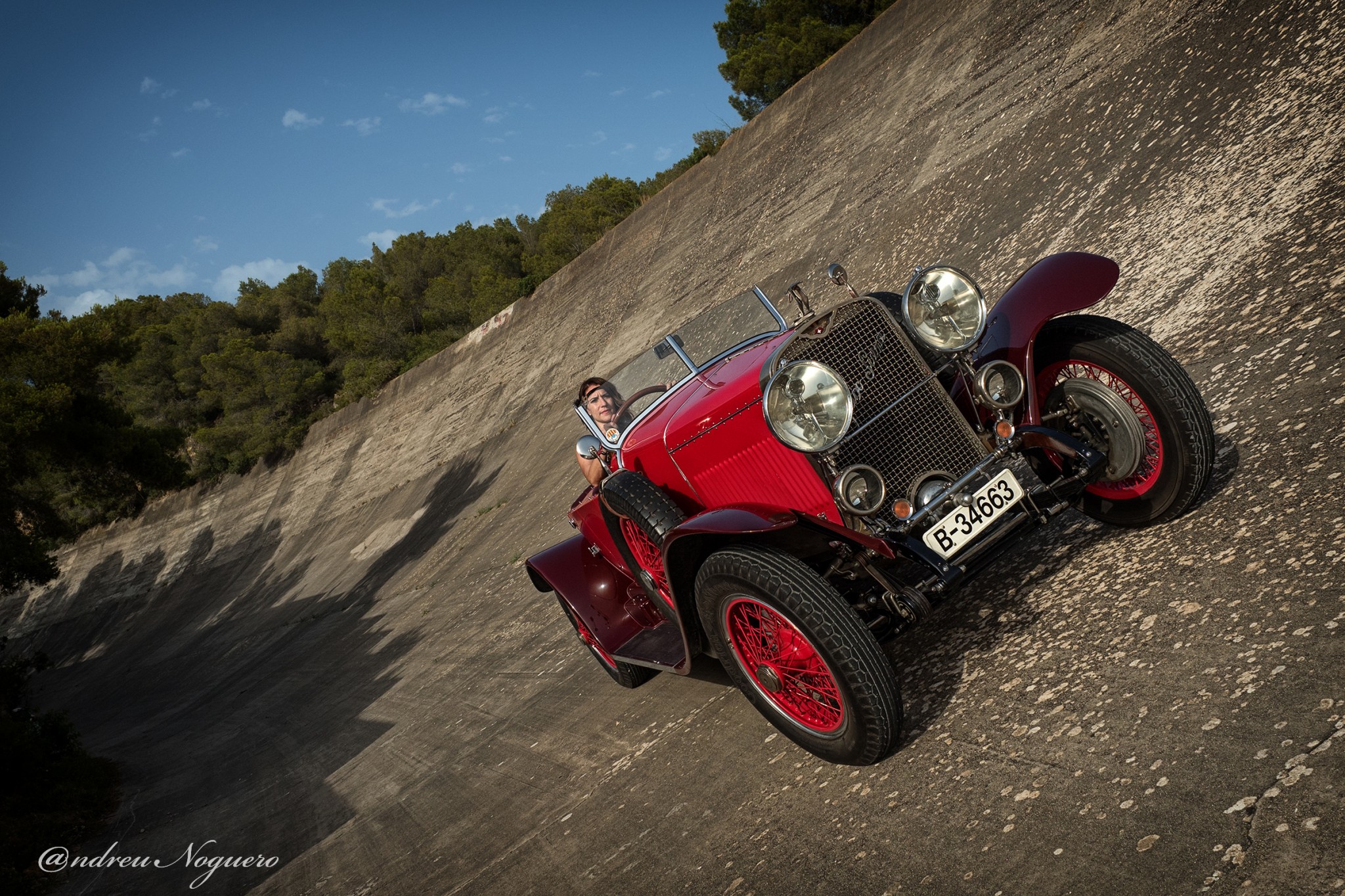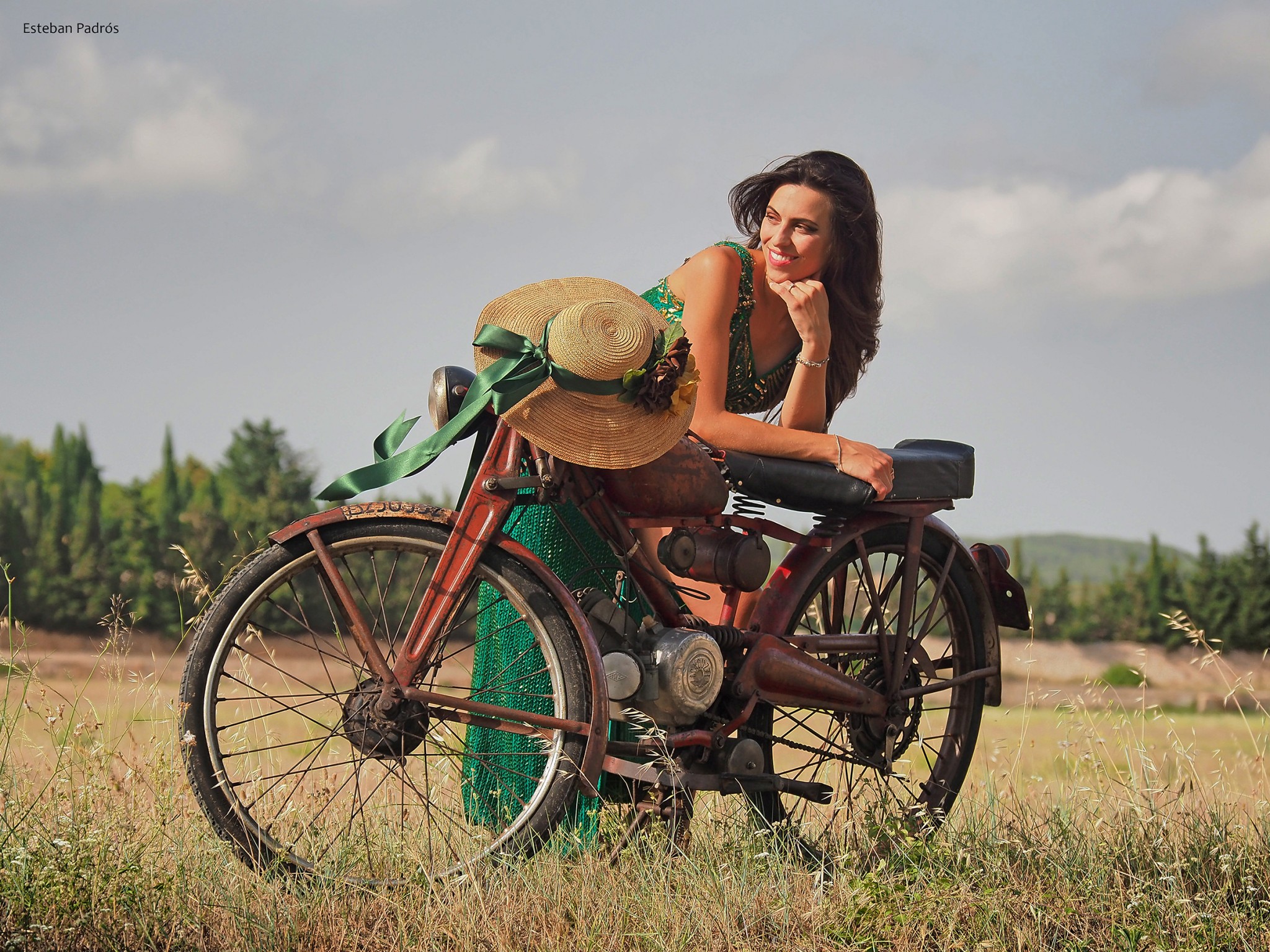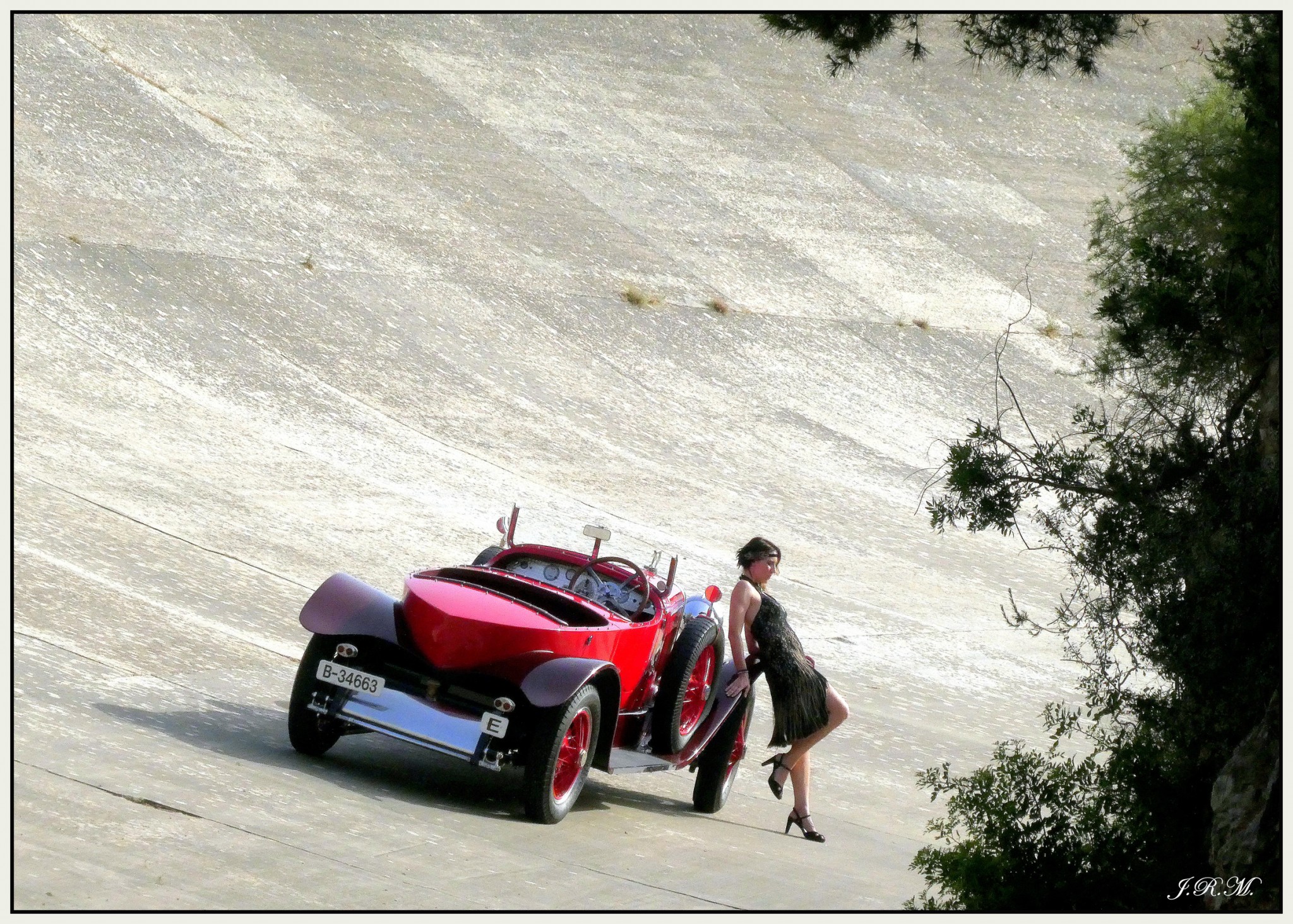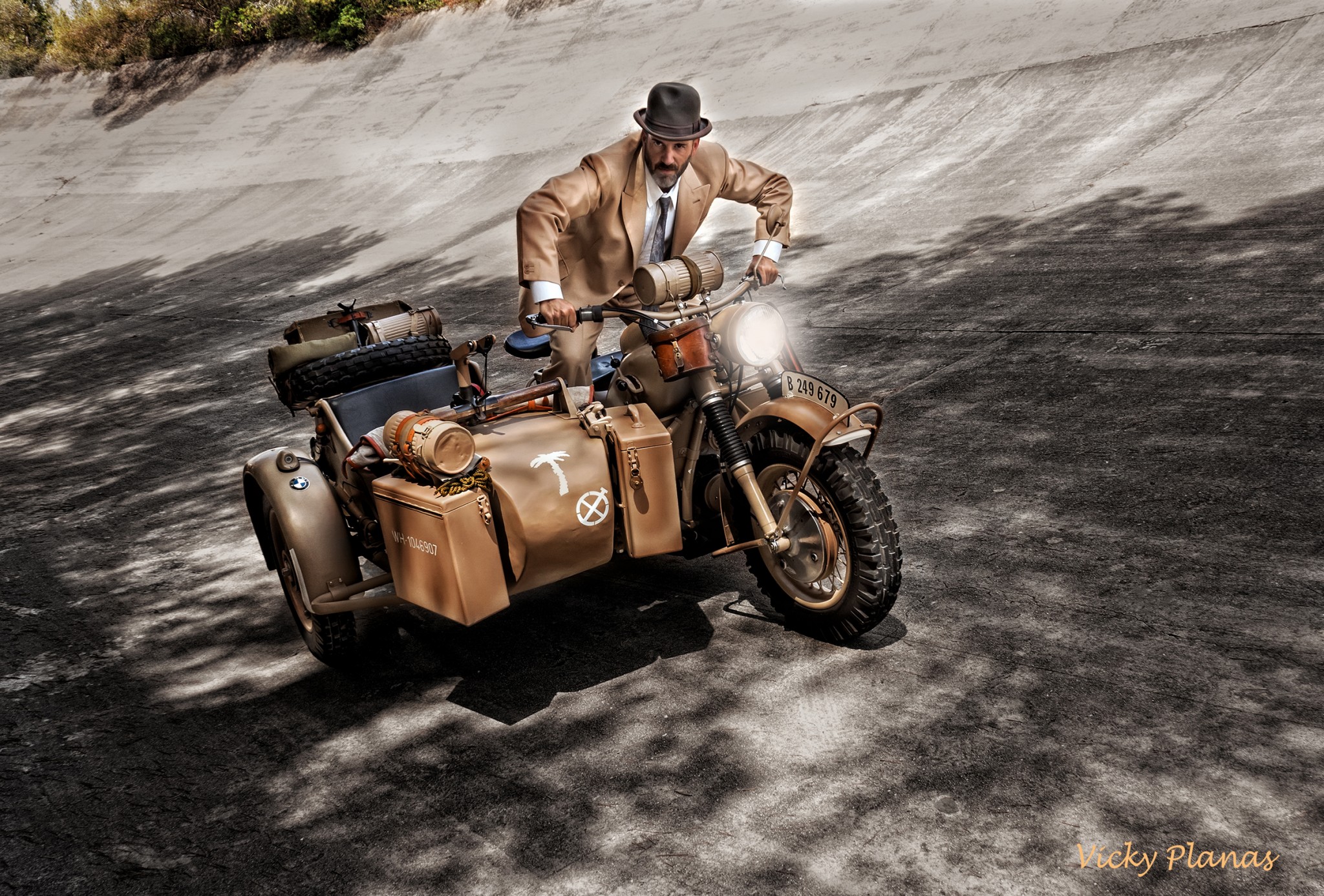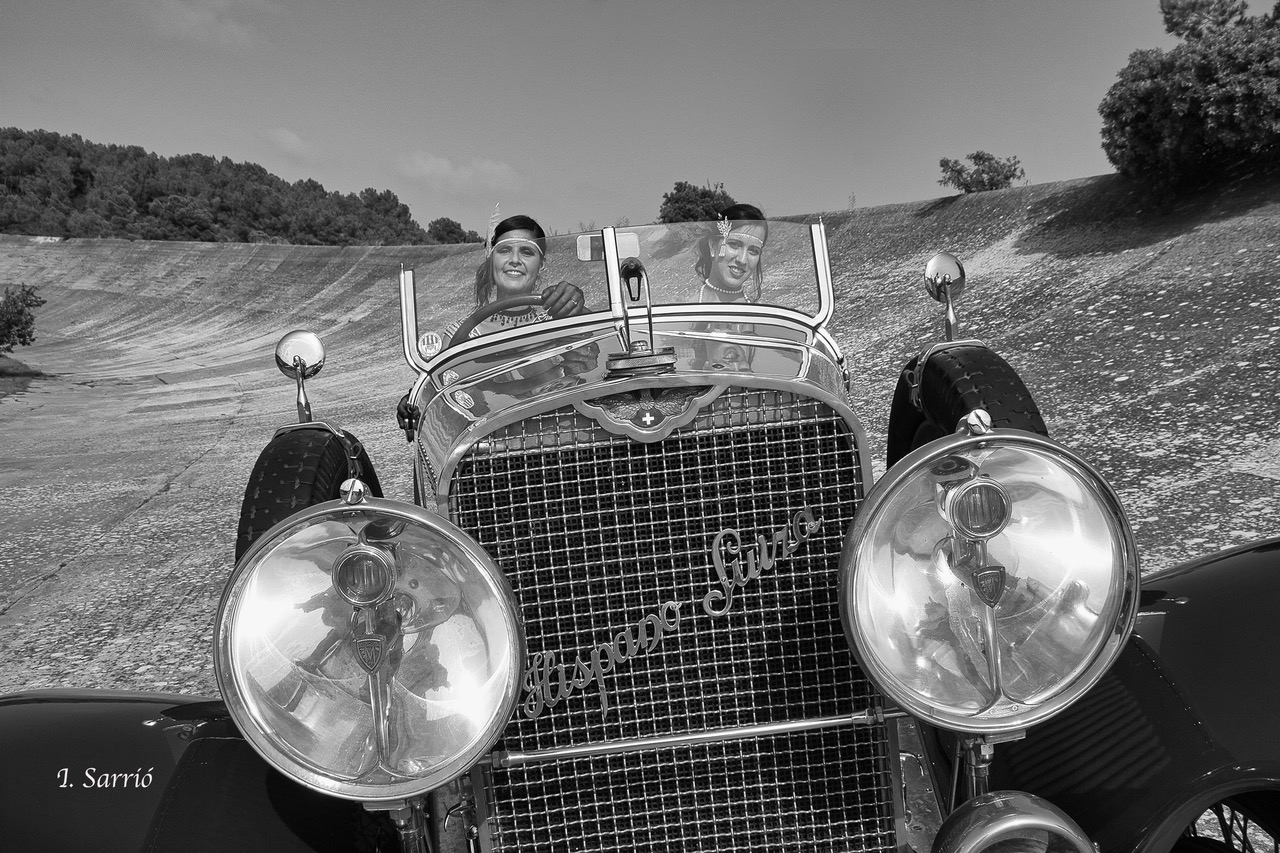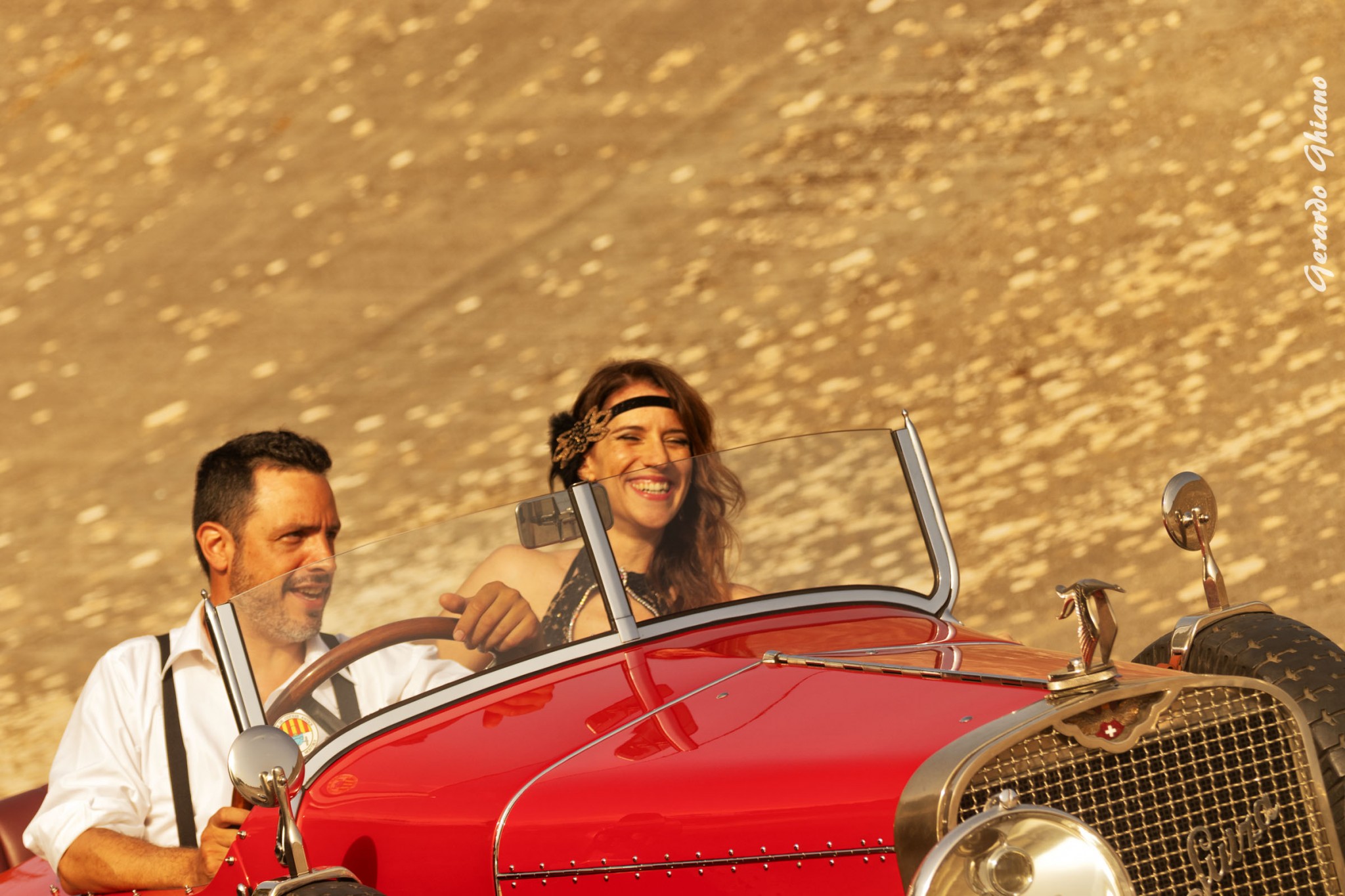 If you would like to ask them about the experience or thank them for the journey, here is a list of the people involved:
Photographers
Andreu Noguero, Antonio Pérez, Antonio Solares, Esteban Padros, Gerardo Ghiano, Inocenta Pastor, Isabel Sarrió, Lambert Gracia, Llorenç Estivill, Maria Calvo, Mercè Casadellà, Jesús Rodríguez, Josep Atanes, José Cabello, Josep Miquel Moneny, José Ruiz, Juan Ramón, Toni Adelantado.
Models
Berta Llopis, Georgina Martí, José Caldelas, Marta Jacas, Silvia Peñas y Xavier Garcia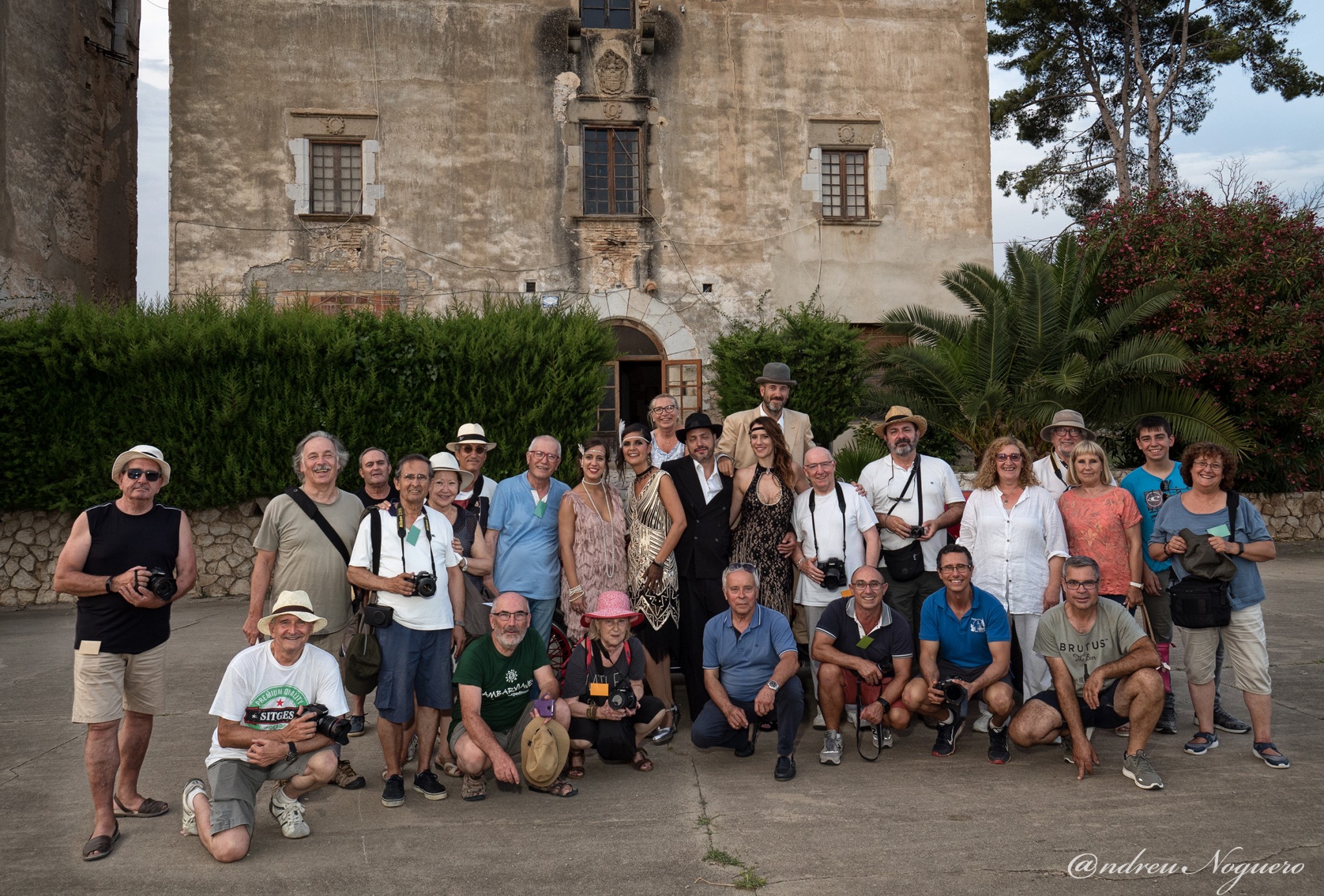 About the Photography Section of the Sitges Study Group
Besides this session at the Autodrome and other similar ones, the Photography Section of the Sitges Study Group, with 120 members, organises various events each year, such as Fotomaig or the photography rally, where photographers from all over Catalonia compete and groups from the Sitges Carnaval also take part. As well as this, each month, they meet to share their images, knowledge, analysis and feedback, and above all, their passion for photography.